Grace Face
1/6/2015
Announcements
1) I promise, we'll be finished with construction soon. Until then, please don't mind the crowd of lost Team Training folks. 
2) 8-Week Physique is now underway with 31 participants! Make sure to tell these folks how much you support their efforts and encourage them to stick with it!
3) We have a board for signing up for Kiddie Care now. Please help out our single moms and volunteer 1 hour a month to watch the little 'uns! I promise, they're all super nice and easy to tend!
4) Yoga! Thursday night, Friday morning and Saturday during the day! Enjoy!
Main Class:
A. Warm-Up
Dynamic Shoulder Mobility x 5 min
5 Rounds
6 Hang Muscle Snatch
6 Push Press
6 Hang High Pull
6 Inch Worms
12 Jumping Jacks
B. Split Jerk (from floor)
Skill development – Jerk Footwork, foot positioning
Build weight to 80% If you don't have an 80% for jerk, take it from your 1RM Push Press
2 x 2 at 80%
2 x 2 at 75%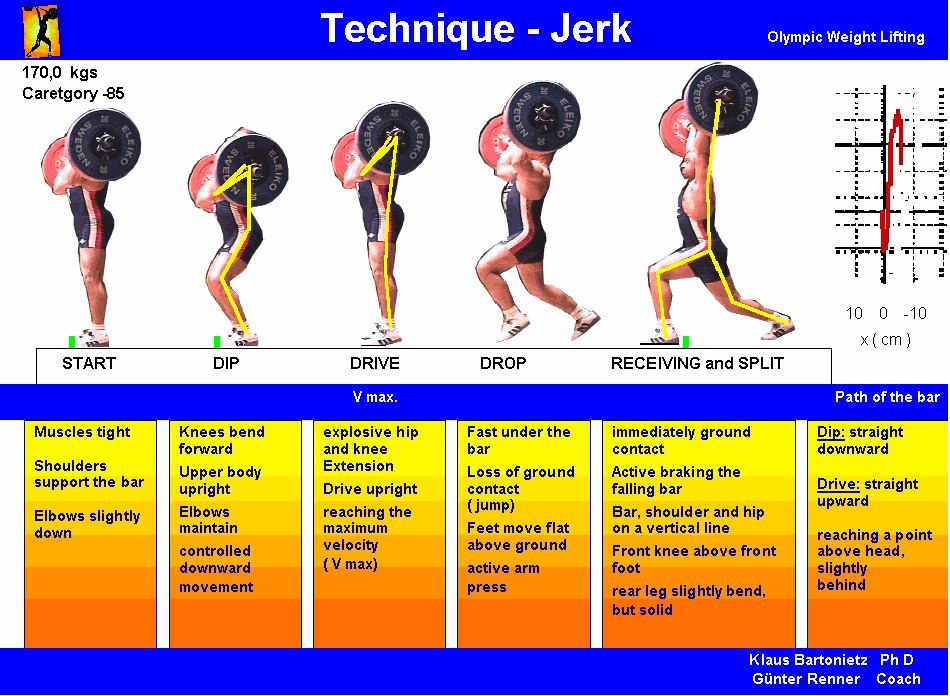 C. Strength
Strict Press – 5-5-3-3-3, building
Push Press – 8-8-6-6, building
D. Toes to Bar – skill practice x 8 min
Practice long connected sets
E. WOD:
"Grace Face"
30 Clean and Jerk
After completing reps 5, 15 and 25, do 5, 15 and 25 burpees over bar
After completing reps 10, 20 and 30 do 10, 20 and 30 Toes to Bar
Beginner's Class
Elements of the Elegant Push Up:
1. Core engagement
2. Externally rotated shoulders
3. Elbows In!
4. Push like you're turning your hands to the outside
5. Don't break through the core!
6. Fully Extend the elbows
Practice a few sets of Push Ups, any scaling… then…
Ring Push Ups!
5 x 8-12 Ring Push Ups, as difficult as possible
Ring Dips
Self-Assisted Ring Dips – 5 x 5, as difficult as possible
Olympic Skill: Snatch
Dumbbell Hang Snatch – 5 x 6 per arm
Hang Shrug + Hang High Pull + Hang Muscle Snatch – 5 x 1+1+1
Behind the Neck Jerk (to practice the catch) – 3 x 3
Hang Power Snatch – 5 x 2
WOD:
6 Rounds for Time
Row 250m
8 Burpees
+50 Hollow Rocks or AbMat Sit Ups (after the 6 Rounds)